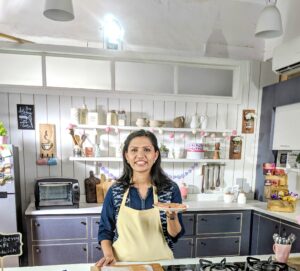 Hey! Thanks for visiting my website. My name is Kabita Singh, I am the host of this channel 'Kabita's Kitchen. I focus on creating and posting recipe videos which are easy to recreate and can be cooked with the ingredients which are easily available. I primarily focuses on Indian cuisine, I post some recipes from other cuisines as well. I like to keep connected with viewers on social platforms, get in touch :

YouTube – https://www.youtube.com/c/kabitaskitchen  
Facebook – https://www.facebook.com/kabitaskitchen
Instagram – https://www.instagram.com/kabitaskitchen
Twitter –  https://twitter.com/kabitaskitchen
Pinterest   https://in.pinterest.com/kabitaskitchen
HAPPY COOKING!!!!!