Street Style Aloo Chaat Recipe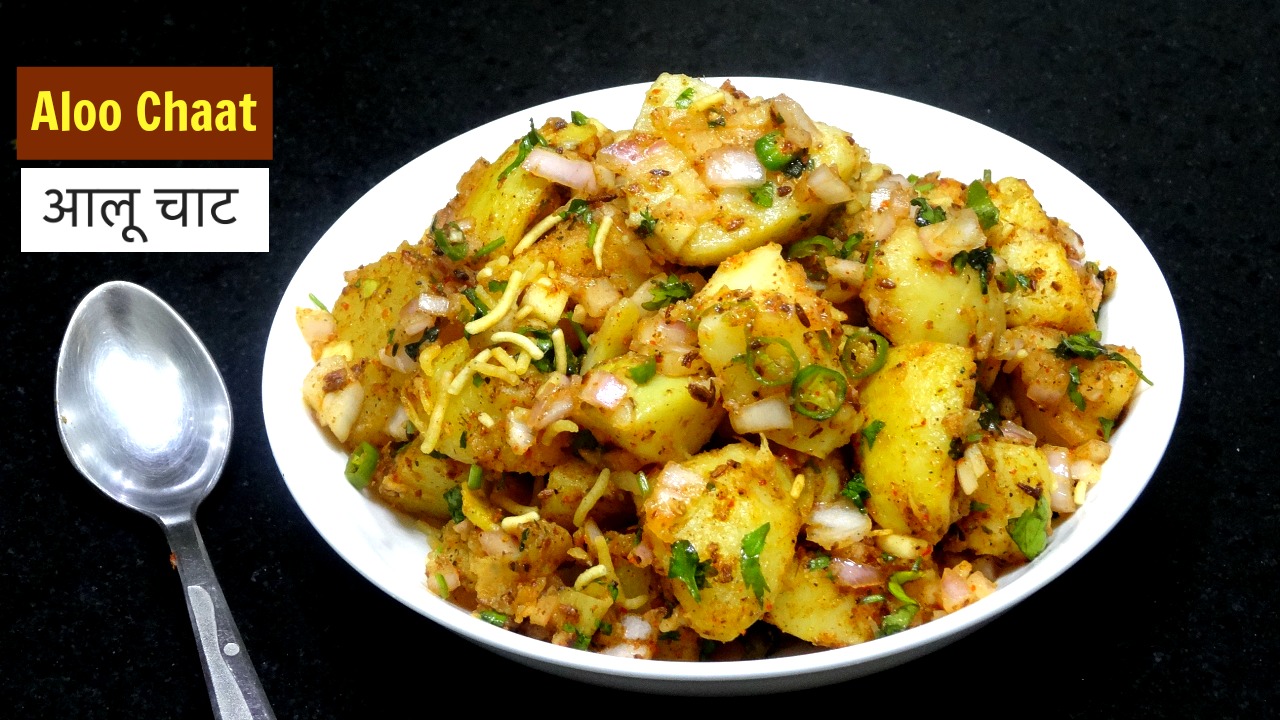 Aloo chaat or alu chaat is the name of a street food originating from the Indian subcontinent. It is popular in North India, Pakistan and also in parts of Sylhet and West Bengal. It is prepared by frying potatoes in oil and adding spices and chutney. It can be served as a snack, a side dish or a light meal. It is made from boiled and fried cubed potatoes served with chat masala. It is a versatile dish that has many regional variations.
Preparation Time of Aloo Chaat: 15 minutes
Serving – 4
Ingredients for Aloo Chaat Recipe:
Boiled potato- 5
Green chilli- 1 or 2(chopped)
Onion(medium)-1(chopped)
Coriander leaves(chopped)
Raw mango(optional)
Bhujia/sev- 1/3 cup
Tamarind(imli) juice- 2 tbsp
Chat masala powder- 1/4 tsp
Cooking oil- 3 tbsp
Roasted cumin powder 3/4 tsp
Red chilli powder-1/3 tsp
Salt to taste
Aloo Chaat Recipe:
Turn on the flame, heat a pan and add oil to it. Once the oil is heated, add the boiled potato (keep the flame on medium).
Fry it for 2 minutes on medium flame.
Stir it well and Increase the flame to high and fry it for another 1/2 minute (30 seconds)
Turn off the flame and take out the fried potatoes from the pan.
Let it cool down completely, then, add the fried potatoes in a mixing bowl.
Add coriander leaves, onion, chilli and raw mangon to the bowl.
Add chat masala and tamarind juice (you may use lemon also), this gives the required tangy flavor to the chaat.
Put roasted cumin powder, chilli powder and salt then mix it properly.
You may put bhujia/sev or papri to the aloo chaat mixture.
Take it out in a serving plate and garnish it with bhujia sev.
Aloo Chaat is ready to serve, serve it as an evening snack.