Instant Coconut Barfi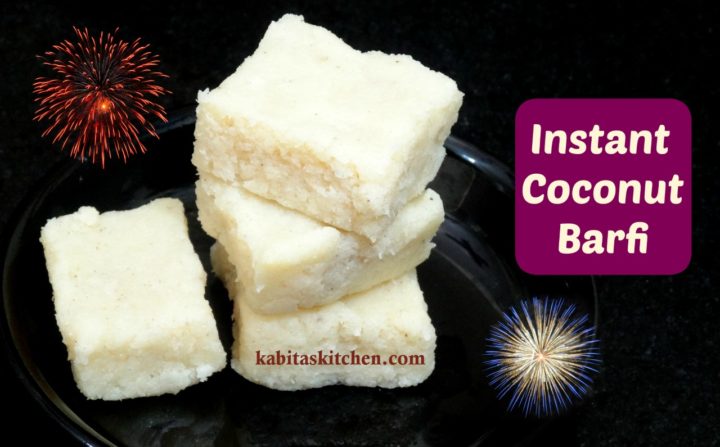 Preparation time for coconut barfi-30 minutes
Serving-6
Ingredients for coconut barfi
Desiccated coconut-150 gm
Condensed milk-200 gm
Cardamom powder-1/4 tsp(optional)
Ghee/butter-1 tsp
Method:
Heat a pan on low flame, add condensed milk and desiccated coconut in the pan.
Mix it  and cook it for 1.5-2 minutes on low flame, keep stirring.
Turn off the flame and add cardamom powder, mix it well.
Grease a plate with ghee and put the mixture in the plate, spread it evenly.
Leave it for 15-20 minutes to set, cut it into square or diamond shape.
Coconut  barfi is ready to serve.