Super quick cold coffee recipe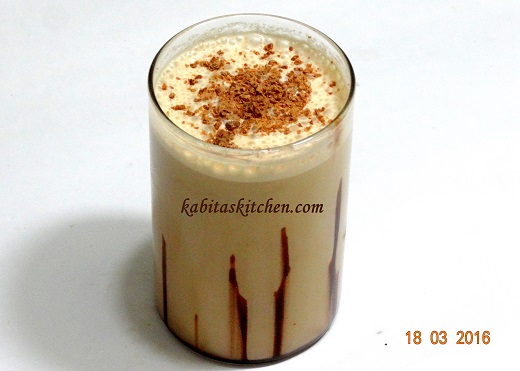 Preparation time for cold coffee-15 minutes
Serving-1
Ingredients for cold coffee:
Milk(Boiled and chilled)-1 glass(250 ml)
Coffee powder-1 tsp
Sugar-2 tsp or as per your taste
Chocolate syrup-1 tbsp
Ice cubes-3 to 4
Dairy milk chocolate for garnish
Method:
Put milk, coffee powder, sugar and ice cubes in a blending jar.
Close the jar properly and blend it for 10-15 seconds.
Coat the inner surface of the serving glass with chocolate syrup.
Pour the blended cold coffee into the serving glass and grate little chocolate over it.
Serve it chilled.